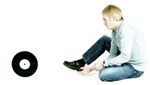 This site is in memory of Tom Wilson, who passed away on the 25th March 2004.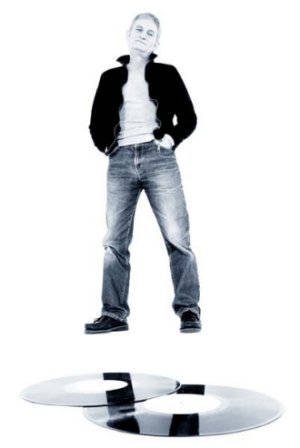 Tom, who was in his 50s, had been at the forefront of the dance music scene during the last two decades. His multi-award-winning Forth dance show Steppin' Out ran for 15 years from the mid-1980s.

Have a look at the M8 Magazine tribute May 2004 edition
Tom was also a highly respected music producer and released around 10 singles including the club classic Technocat which gave him a Top 40 hit in the UK and Europe.
Tom's voice also appeared on the award winning xbox game Project Gotham Racing, when racing in Edinburgh on the Radio Forth station.
** His legendary multi-award winning dance music show – Steppin' Out – started in 1985 and ran for 15 years on Forth FM radio. Since the show was only broadcast to East and Central Scotland, long before the Internet boom, dance music fans would go to extraordinary lengths to hear it.
It's a fact that 5 men from Newcastle, England would all pile into an old Ford Transit van every Saturday and drive up to an area in Scotland just so they could hear it! Tapes of the show were sent all over the world, hence the reason there was requests for listeners in Australia, Canada and Hong Kong. Due to the success of his show and the Scottish dance music boom, Tom Wilson's Bonus Beats programme aired on Forth FM during the mid 1990′s. This allowed many local DJ's the opportunity to provide one hour mixes on a weekday evening time basis.
Away fom the radio, Tom would be soon in demand as a club DJ too, appearing across the country at numerous clubs and events such as Awesome 101, Fantazia, ReZerection and The Fubar. He also became a highly respected music producer, including the classic Techno Cat track that gave him a Top 40 UK hit, charted in several European countries and still finds its way on to many new compilation releases. Tom also compiled several compilation releases of his own, namely the Bouncin' Back and Bouncin' Beats series. After a brief spell working at several other Scottish radio stations, including Beat 106 and Real Radio, Tom rejoined Radio Forth in 2003 as head of music for both Forth One and Forth 2 and hosted two weekly shows including the ever popular Tom Wilson's Old Skool on a Sunday evening.
Toms music will open in a new window, please enable your active x controls for tomdj if it doesn't appear (yellow bar along the top of internet explorer) or allow pop ups for tomdj if you have a pop up blocker.
** Courtesy of Discogs http://www.discogs.com
- – - – - – - – - – - – - – - – - – - – - – - – - – - – - – - – - – - – - – - – - – - – - – - – - – - – - – - – - – - – -
Profile: Tom Wilson: Tom Wilson always loved music – and it was this love that turned his attention to becoming a DJ. In 1984, he began answering phones for the 'Transistor Boogie' show presented by Graham Jackson. But he was determined to make the move from behind the scenes, to behind the mike. It was in 1985 that the first of what turned out to be Tom's legendary dance music shows on Forth FM came to air across East and Central Scotland. For fifteen years through the mid-eighties and into the nineties, he presented the Saturday night 'Steppin' Out' dance show which went on to win several awards under Tom's control. It's popularity was shown by the number of taped recordings of the show which changed hands across the country, and those who packed cars to travel north of the border just to hear it live. Tom's show regularly including requests for listeners around the World who heard the show second hand via recordings.
He met some considerably globally famous pop stars, including Phil Collins and The Spice Girls (once saying quite convincingly that the Girl Group would never split up!), but his favourite songs came from Luther Vandross. As well as being a radio presenter, he was also a record producer and achieved some considerable chart success with 10 singles, one of which, 'Technocat' reached the Top 40 in the UK and Europe. Whilst considering the build of the track, he said he wanted to make a big 'hands-in-the-air anthem' – he did this to such great effect that scores of local DJs turned to Tom for advice. He was responsible for the compilation of the 'Bouncing Beats' compilation dance releases, and also spent some time remixing material for the likes of N-Trance and Belinda Carlisle.
Tom was always particularly popular and in demand on the club circuit, attending many prominent dance music events including 1992′s SECC based 'Big Bang' event, attended by over 12,000 people, and one which he named his favourite gig of all time – there was much anticipation leading up the event for Tom, who spent the preceding weeks promoting the event.. Having put so much effort into the event, his nerves were in tatters come the night, and, with hands shaking, he couldn't actually mix as he would've like, instead appearing and playing using 'chopping' methods instead – speaking after the event, he said he only recalled playing one tune, but was in awe of the thousands of carefree people in front of him, partying hard with their hands in the air.
What was trendy, wasn't of interest to Tom. He didn't care for the demands of magazine columnist who decided on what should be played just because they mattered in London. Instead, he listened to the people that listened to him – his audience. The 1990s saw Tom headlining the biggest dance fests across Scotland, such as Livingston Forum's Awesome 101 and Ingliston's Rezerection.
Having spent some time working at other Scottish radio stations, he returned to Radio Forth in 2003 as the station's Head of Music for both FM (Forth 1) and AM (Forth 2) stations, and hosted two shows per week, including 'Old Skool' on a Sunday night. When he wasn't playing on the radio or in front of a crowd in a club, he was a passionate supporter of football club Heart Of Midlothian (Hearts)
In 2004, Scottish radio station Radio Forth announced with great sadness, the death of station DJ Tom Wilson – the father of two children died on Thursday 25th March 2004 at the Western General Hospital following a heart attack and a short period of illness. Paying tribute, Forth's MD, Sandy Wilkie said: "Knowing Tom, both as a broadcaster and friend, for over 25 years, I cannot truly express my sense of loss in a few short sentences. Tom was immensely popular and the news has shocked us all at Radio Forth. Tom was a consummate professional, quiet, unassuming, with a wicked sense of humour and often the twinkle in his eye, said more than words, just as his music did. Tom, we will miss you." The news hit station staff hard – he was immensely popular all around the premises – it was known that he'd gone to hospital for some treatment for his illness, but no-one expected such tragic consequences. Two hours after being admitted, he died from a massive heart attack.
His life was remembered at a memorial service held just days after his death on 31st March 2004. His will requested that every man attending the service at Mortonhall Crematorium should wear a maroon tie, the colour worn by his favourite football team – and that donations should be given to the British Heart Foundation. Every major Scottish radio station was represented at the funeral, showing in no uncertain terms the level of esteem in which the fallen star was held.
Reporter for the Scotsman Grant Stott recalled his first meeting with Tom, in 1990 when Grant was just six months in his radio career. He'd been moved from overnights on the AM station to the FM 10:00pm to 1:00am slot: '"This was a massive opportunity for me and to say I was a tad nervous about it would be a big understatement. I was sitting at my desk in the programming department thinking about how many pairs of pants I was going to get through that night, when I felt this arm around me. It was Tom. He gave me a quick pat on the back and said: "Welcome Aboard, mate!". My self confidence was, at that point, almost zero, so to get what seemed like a vote of acceptance from one of the "big boys" was a huge boost. I never told him how much those words meant to me that day.
Over the years, our friendship grew through our mutual love of music and mutual dislike for each other's football teams. This was the man who left a can of Fosters on my desk the Monday after Hearts had beaten Hibernian in an Easter Road cup-tie. Wind-ups were common place. One of my favourites was when I got my studio assistant at the time, Helen, to phone him up while he was on-air, pretending to be a sweet Irish lass called Mary. She wanted to send all her love to her husband Joseph and their little puppy Jesus. Incredible, I know, but he bought it – hook, line, and sinker. I waited until he was reading it out on-air and then, through the glass, let him know it was a wind up. I daren't repeat what he called me, but he was so angry, he refused to pay for bacon rolls for a week. He had a few nicknames as well – Uncle Tom, Techno Tom and Tommy Tetley, inspired by a long-running promotion on his show. He had a few double-barrelled ones for me as well, mostly starting with "Hibby…." Acknowledgements for this paragraph are made to www.scotsman.com
——————————————————————————————

Please read below for details on tracks that tom has released, and which CD's compilations his music appears on.

Releases:
Techno Cat (12″) Vendetta Records (Spain)
Techno Cat (12″) Not On Label
Bounce Your Body (12″) Steppin' Out Records
Techno Cat (12″) Vendetta Records (Spain)
Techno Cat (12″) Steppin' Out Records
Andiamo (12″) Clubscene Records
Let Your Body Go (12″) Clubscene Records
Let Your Body Go (CD5″) Clubscene Records
Techno Cat (CD5″) FLEX Records (DK)
Techno Cat (12″) ZYX Music
Techno Cat (CD5″) ZYX Music
Techno Cat (12″) Red Alert
Techno Cat (12″) Panic Records
Techno Cat (12″) Panic Records
Techno Cat (Remix) (12″) ZYX Music
Techno Cat Remix (CD5″) ZYX Music
Technocat (CD5″) Pukka Records
Technocat (12″) Pukka Records
Technocat (Promo) (12″) Steppin' Out Records
Let Your Body Go (CD5″) ZYX Music
Let Your Body Go (12″) ZYX Music
Let Your Body Go (12″) Panic Records
Let Your Body Go (Promo) (12″) ZYX Music
The Phantasy (12″) Clubscene Records
U Got The Passion (CD5″) Clubscene Records
Give Me Your Lovin (Sweet Sensation) (CD5″) Clubscene Records
Technocat 2000 (12″) Bass City Recordings
Technocat 2000 (12″) Bass City Recordings
Techno Cat (CD5″) ZYX Music
Techno Cat (12″) B.I.G.
Techno Cat 3002 (12″) Phobos Recordings
Techno Cat 3002 (CD5″) ZYX Music
Remixes:
Dream (12″) Dream (Tom Wilson Mix) Steppin' Out Records
Energy Remixes (12″) Energy (Tom Wilson Remix) Steppin' Out Records
My Generation (12″) My Generation (Tom Wil… Shoop!
Back In The U.K. (The Remixes) (12″) Back In The U.K. (Tom … Club Tools
Back In The U.K. (The Remixes) (CD5″) Back In The U.K. (Tom … Club Tools
Back In The U.K. (The Remixes) (CD5″) Back In The U.K. (Tom … Scorpio Music
Let The Music Play (12″) Let The Music Play (To… Mercury (UK)
M8 Presents European Techno Heaven Volume 2 (2xLP) Back In The UK (Tom Wi… Jumpin' & Pumpin'
M8 Presents: European Techno Heaven Vol. 2 (CD) Back In The UK (Tom Wi… Jumpin' & Pumpin'
U Found Out (CD5″) U Found Out (Tom Wilso… Tidy Trax
U Found Out (12″) U Found Out (Tom Wilso… Tidy Trax
U Found Out (12″) U Found Out (Tom Wilso… Control Records
U Found Out (CD5″) U Found Out (Tom Wilso… Control Records
U Found Out (Remixes) (2×12″) U Found Out (Tom Wilso… Tidy Trax
X-Files (CD5″) X-Files (Tom Wilson Dy… ZYX Music
X-Files (12″) X-Files (Tom Wilson Dy… ZYX Music
Get Into Love (CD5″) Get Into Love (Tom Wil… EastWest Records UK
DJ Mixes:
Lenny Dee & Tom Wilson Present: Rez VI (2xCD) DJ Mix Rezerection
Tom Wilson Presents … Tonz Of Tekno (2xCD) Tonz Of Tekno (Continu… Death Becomes Me
Playhard – Re(Act 1) (CD) React
Appears On:
Leave You Wanting More (12″) Escapade
Lenny Dee & Tom Wilson Present: Rez VI (2xLP) Rezerection
Bouncin' Back – Tom Wilson's Old Skool Anthems (2xCD) Rumour Records
Tracks Appear On:
Central Cuts 9 (12″) Technocat (Perplexer E… Central Cuts
Club Slammer '95 (2xCD) Techno Cat Friends
Dorian Gray – History Of Magic 3 (2xCD) Techno Cat Overdose
Evolution 2 (CD) Techno Cat Energetic Records
Retro Techno Vol. 2 (2xCD) Andiamo, Techno Cat (T… Startel Entertainment
The Remixers Tony De Vit (CD) Techno Cat (Tony De Vi… Fantazia
Tom Wilson's Bouncin' Beats 3 (2xLP) Andiamo B'B
Tom Wilson's Bouncin' Beats 3 (CD) Andiamo B'B
Untitled (12″) Technocat Not On Label
Steppin' Out Records The Album (CD) Bounce Your Body Steppin' Out Records
Back To Future Vol. 1 (2xCD) Techno Cat Vision Soundcarriers
Steppin' Out Records The Album 2 (2xLP) Techno Cat (DJ Scott &… Steppin' Out Records
Steppin' Out Records The Album 2 (CD) Techno Cat (DJ Scott &… Steppin' Out Records
A Retrospective Of House '91 – '95 Volume 2 (3xCD) Techno Cat (Perplexer … Sound Dimension Recordings
A Retrospective Of House '91 – '95 Volume 2 (3xCassette) Techno Cat (Perplexer … Sound Dimension Recordings
Bolero Mix 12 (2xCD) Techno Cat (Remix) Blanco Y Negro (Spain)
Buzzer Dance Mix (CD) Techno Cat Mercury (Netherlands)
Chart Power 96 (CD) Technocat Arcade Deutschland GmbH
Charts Pur Vol. 3 (CD) Techno Cat ZYX Music
Dance Computer 95 2 (CD) Techno Cat CNR Music
Dance Max 17 (2xCD) Techno Cat (Dance Like… EMI Electrola GmbH
Dance N-R-G Vol. 3 (2xCD) Techno Cat (Dance Like… ZYX Music
Dance Now! 12 (2xCD) Techno Cat (Perplexer … Dance Pool
Dance Train (CD) Techno Cat (Single Cut) EVA Belgium
Dance Train (Club Edition) (2xCD) Techno Cat (Dance Like… EVA Belgium
Enjoy The Mix Vol. 3 (CD5″) Techno Cat ZYX Music
Eternal Traxx Vol. 2 (2xCD) Techno Cat (Dance Like… ZYX Music
Final Fantasy 2 (2xCD) Techno Cat ZYX Music
Formel Eins – 37 Dance Tracks (2xCD) Techno Cat Polystar Records
House Party '95 – 3 – The Cosmic Clubmixx (CD) Technocat Arcade
Housemania (CD) Technocat Blanco Y Negro (Spain)
Hyper Rave 4 (CD) Techno Cat (Dance Like… Control Records
Illusion 2 (A Trip Of Trance Music) (CD) Techno Cat (Perplexer … Antler-Subway
iT – The 4th Album (CD) Technocat EVA
M6 Dance No. 3 (CD) Techno Cat M6 Interactions
Maxi Dance Sensation 19 (2xCD) Techno Cat (Single Cut) BMG
Orient Excess (2xCD) Techno Cat ZYX Music
Orient Excess Megamix (CD5″) Techno Cat ZYX Music
Pump (CD) Techno Cat (Perplexer … Moonshine Music
Radio 538 Presents – Dance Smash Hits 4 (CD) Technocat Arcade
Super 50 Holiday Beach Party (CD) Technocat Arcade
Teatriz – The First Compilation (CD) Techno Cat (Remix) Outta Records
Techno Computer 2 (CD) Techno Cat CNR Music
Techno Parade '95 (2xCD) Techno Cat Polystar Records
Techno Trax Megamix Vol. 6 (CD5″) Techno Cat ZYX Music
Techno Trax Vol. 13 (2xCD) Techno Cat (Tom Wilson… ZYX Music
Techno Trax Vol. 14 (2xCD) Techno Cat (Perplexer … ZYX Music
Tetsuo – Music From Technoclub (First One) (2xCD) Technocat (Dance Like … Tetsuo
The Equinox (2×12″) Andiamo Rezerection
The Equinox (2xCD) Andiamo Rezerection
The House Factory (CD) Techno Cat (Dance Like… ZYX Music
Top Hits 95 – The Greatest Hits Of The Year (CD) Techno Cat (Single Cut) Arcade
Top Hits 95 Volume 3 (Cassette) Technocat Arcade
Top Hits 95 Volume 3 (CD) Technocat Arcade
Viva Dance Vol. 1 (CD) Techno Cat Warner Special Marketing GmbH
XXL Dance 6 (2xCD) Techno Cat (Dance Like… Columbia Records
Yabba-Dabba-Dance! 5 (2nd Benelux Version) (CD) Technocat (Single Cut) Arcade
After Trip Compilation (CD) Technocat S.A.I.F.A.M.
Dance Nation 1 (2xCD) Techno Cat (The Perple… Ministry Of Sound
Dance System 2 (CD) Techno Cat PolyGram Projets Spéciaux
Dance Wars – Judge Jules vs. John Kelly (2xCD) Technocat (Perplexer Mix) Journeys By DJ
DJ United Vol. 2 (CD) Techno Cat (Perplexer … Club Tools
Massive Dance Mix 96 (2xCD) Technocat (Dance Like … Telstar
N°1 Techno (CD) Techno cat PolyGram
Omen Frankfurt Compilation (Cassette) Techno Cat Enterprise Records
Omen Frankfurt Compilation (CD) Techno Cat Enterprise Records
RaveBase Phase 5 (2xCD) Techno Cat (Perplexer … Polystar Records
Rio Club Trax Part One – 96 Dance Selection (CD) Let Your Body Go (Danc… Arcade
Super Dance 11 (2xCD) Let Your Body Go (12″ … ZYX Music
Techno Parade '96 Summer (2xCD) Let Your Body Go (Boun… Polystar Records
The History Of Techno (4xCD) Technocat ZYX Music
The World Of Techno Vol. 2 (2xCD) Technocat (Dance Like … ZYX Music
Yabba-Dabba-Dance! 7 (Cassette) Techno Cat Arcade (Norway)
Yabba-Dabba-Dance! 7 (CD) Techno Cat Arcade (Norway)
Essential Clubscene Volume Three (3xCD) The Phantasy Clubscene Records
Het Beste Uit De House Top 100 Allertijden – Editie '97 (4xCD) Techno Cat Arcade
House Marke Vol. 4 (2xCD) Shaz Sub Terranean
Techno Classics Vol 2 – Best Of Trance And Hardtrance 1991 – 1996 (3xCD) Techno Cat D4D Records
Mega Techno (4xCD) Technocat (Dance Like … Wagram
TechnoMix 92-96 (CD) Techno Cat Polystar Records
Bang On! Presents Viper Room : New Generation (2xCD) Technocat (Lagos Remix) Bang On!
Mixology 2 (2xCD) Technocat 2000 Bang On!
United States Of Trance (CD) Technocat 2000 (Trauma… Moonshine Music
Bouncin' Back – Tom Wilson's Old Skool Anthems (2xCD) Technocat (Perplexer R… Rumour Records
Alex Butcher – In The Mix 2 (CD) Techno Cat 3002 (Uli P… Propagation Records
Loveparade 2003 – Love Rules (2xCD) Techno Cat 3002 Low Spirit Recordings
Rave Top 100 Volume 2 (2xCD) Techno Cat 3002 Quadrophon
Rhythm Of The 90′s (DVD) Techno Cat ZYX Music
Sunshine Live Volume 006 (2xCD) Techno Cat 3002 Toptrax Recordings
The Club Hits 2003 (CD) Techno Cat 3002 ZYX Music
Trance Megamix Vol. 03 (2xCD) Techno Cat 3002 Dance Network
Trance Nation 17 (2xCD) Techno Cat 3002 Edel Records (Germany)
Decadance (A Celebration of Dance Music) (2xCD) Techno Cat Vidisco
Frantic Euphoria Volume 1 (3xCD) Techno Cat (Perplexer … Ministry Of Sound
Grandmix 90′s Edition (3xCD) Techno Cat Sony Music Media
Hard House Classics (3xCD) Techno Cat (Tony De Vi… Ministry Of Sound
ID&T Classics – The Megamixes (2xCD) Techno Cat Universal TV
Sunshine Live Classics Vol. 3 (2xCD) Technocat Toptrax Recordings
I Like To Move It (DVD) Techno Cat 3002 Dance Street Records
Illusion Memories Volume 1 (2xCD) Technocat Mostiko